Dracula? Ice Hotel? Camping?
The idea behind this article came to me after I heard about the hotel in the shape of a ping pong paddle in China. If the others can, why not us could?
And I started looking on the Internet hotels 'odd' or rather uncommon.
And I first came to mind was the well known Hotel Dracula.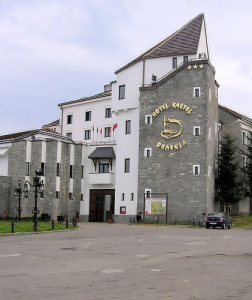 Just do nothing Romania is known worldwide for this name, Dracula. Tell them that foreigners are novel and the next question will be: Dracula?
Located in Bistrita-Nasaud, Piatra Fântânele be reached easily on the European road E58, DN17  (linking Transylvania and Moldova).
"The hotel was built in 1983  (under the communist shape)  model ofmedieval castles. The hotel attracts tourists from around the world for both architecture and medieval household and beauty of places, this picturesque  Romanian  authenticnature, "guide told us the hotel while visiting the museum.
You will also get a surprise, that I will not divulge, because just being in that place, you really feel like Dracula "master" hotel.
General Features:
140 beds in 3 suites and 62 rooms with two beds
Sauna
Parking
Restaurant
Room facilities: bathroom, telephone, television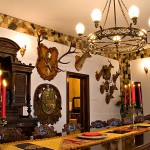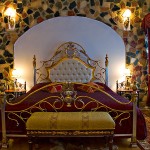 Spring, summer and fall trips can be made:
Magura Horse of Bistrita-Wah national highway, where it opens a wide panorama of coverage on Rodna, Suhard, Calimani to and over Giumalau (duration 4-5 hours);
Stone Fantanele rocky, with a beautiful view of the mountains. Access does not have difficulty (2 hours);
Zimbru Hill – belvedere (duration 3-4 hours).
In winter, trails are at your disposal and large land ski babyschi, partly sledges, is organizing and sleigh rides.
Think Cold Ice Hotel
But for those who love winter sports and loves the snow and ice, I thought the only ice hotel in Eastern Europe,
built in the heart of Fagaras Mountains, at 
Pension Cabana Balea Lac
.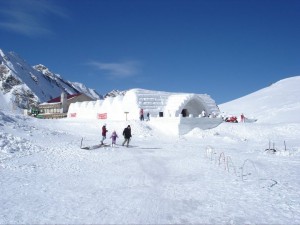 My problem is that the hotel's shape changes from year to year and can not receive visitors than winter. This year the theme was building "Think Cold Ice Hotel."
The total area of ​​the hotel building is about 650 square meters. The hotel has ten rooms, an Ice Bar, a Restaurant and an esplanade Ice exhibition of ice sculptures.
A night in the icy rooms cost 99 lei Balea Lac, and go for a double room price to 300 lei to which we add the menu, which still costs 250 lei.
Each room is named after a famous philosopher, Romanian or foreign, and each of them will be exposed to a brief overview of the philosopher whose name it bears room.For Ice Restaurant has prepared a new menu consisting of four dishes, snack and dessert will be served on ice plates, and those who wish to dine in the Ice Restaurant will enjoy a welcome cocktail.
The Complex "Ice Hotel 2010", will not deprive the Church of ice in past seasons, the church has hosted several religious events, there is also a religious wedding.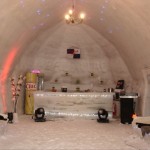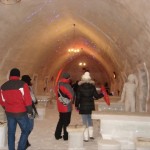 Balea Lac search area is especially delight any enthusiast who rides through the mountain landscape and the existing choice of routes that are a real challenge. Lovely ambient environment makes possible the practice of extremely diverse recreational activities. In winter sports on skis (downhill, slalom, background, etc..) Is done on the many nature trails surrounding the lodge.
On the frozen surface of the lake (more than 4 ha.) Frozen bright areas are arranged for hockey, curling and skating.
Nomad Camping in Castle Field
And I added the top hostels camping strange nomadic Castle Field, Mures County.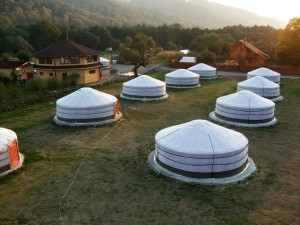 Accommodation is in traditional Mongolian yurt, and the heating is by wood stoves.Iurtele are designed on the basis of existing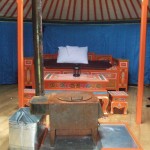 experiments in the way the rest to be healthy and restful. Spend a few days in this camp, and your return to civilization will be recreated mentally and positive energy.
The campsite has a restaurant with traditional dishes, specialties from the kitchen internatonal,
foods cooked in wood oven pizzas and specialties. In the spa to relax in the Jacuzzi hot tub spa, sauna and massage bed with jade stones.
Optional cart rides are horse-drawn sleigh or ski trips or saline in Sovata of mine.
Prices
Adult Rate Period
11/01/2010 to 12/23/2010 190 RON
Prices are of type: person / stay
Services included
– 2 nights accommodation
– Full board meals
– Unlimited access to the Jacuzzi hot tub, sauna, massage bed with jade stones
I hope I made you curious and going to relax and have fun at one of these holeturi and forget the city stress and daily problems.
Waiting for other suggestions, maybe you know another hotel?