Dear clients,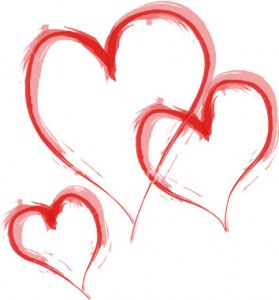 EastComfort hopes that 2010 has ended as you wished and predicted, but more important than the end of 2010, is the beginning of 2011. Now that we have already experienced one month of this new year of 2011, we are ready to face to following other 11 months to come. As you already know us, we have adapted our prices just for your needs, so you can benefit of last minute offers that will surely convince you as wise.
As you all well know it by now, February is the month of Love, celebrated all around the world on the 14th of February "Valentine's day". I really do not know how many of you know the real meaning of this day, besides the fact that in this day, all couples should celebrate their love in their own very special way.
To all of us that wish to know more, here is a short description quoted from Wikipedia's website:
Saint Valentine's Day, commonly shortened to Valentine's Day was named after one or more early Christian martyrs named Valentine and was established by Pope Gelasius in 500 AD. It was deleted from the Roman calendar of saints in 1969 by Pope Paul VI, but its religious observance is still permitted. The Valentines honored on February 14 are Valentine of Rome and Valentine of Terni.
No romantic elements are present in the original early medieval biographies of either of these martyrs. By the time a Saint Valentine became linked to romance in the 14th century, distinctions between Valentine of Rome and Valentine of Terni were utterly lost (…)The day first became associated with romantic love in the circle of Geoffrey Chaucer in the High Middle Ages, when the tradition of courtly love flourished."
So, now that we went back in time, and discovered that these two Valentines were priests from Italy, we can be proud to have enriched our knowledge about our ancestor's history. In conclusion, 14th of February is traditionally a day on which lovers express their love for each other by presenting flowers, offering confectionery, and sending greeting cards (known as "valentines").
In modern days, Valentine's Day symbols include the heart-shaped outline, doves, and the figure of the winged Cupid. We are all used to see all the shops "dressed" in red, heart shapes all over, from cookies to greeting cards and of course flower shops full of clients who would like to order special bouquets for their loved ones.
This is an article especially dedicated to our male clients…we, all women, know that sometimes or most of the times, our men forget to be romantic, and think that this day is just another day to spend money without purpose. Me, for example, I'm already used to see other friends enjoy this celebration, but not participating at it. Yes, I have a boyfriend, but, as the majority, he doesn't agree to these "stupid" occasions, and therefore, I started to lose the habit of thinking of 14th of February as a special day.
Let me tell you gentlemen, that we love being spoiled and if you think this day is a kitch, don't forget to take in consideration the way your girlfriend sees this day. Compromises, we do them every day, but when it comes to see you girl happy, I think it is worth it. Just think how easy it is to buy a rose, a flower, any flower (besides plastic ones :)) ), than to come home empty handed and pretend that she will understand it. If you are not a romantic person, or just not used to the idea of doing something just because everybody is doing it, think of this day as a day where you can enjoy the presence of your loved one, just between you too.
EastComfort ideas on Valentine's day gifts (noted that this is a ascendant scale):
first and best choice – a flower
second choice – your best / most significant picture as a couple in a beautiful frame
of course, material things (for the girls who put price on them); a jewelery: ring / earrings / bracelet / watch
a romantic dinner
and last but not least, a week-end in two, somewhere nobody could reach you 🙂
For those who can put all these ingredients together, no comment, you really can be romantic.
EastComfort advice: rent an apartment, buy dinner and make the best of 14th February's night ! 🙂
Gentlemen, Valentine's day can really help you to be appreciated at your real value, and can be a very positive thing for you.
As for us, we are here to help you succeed, by giving you advices and showing you that each day must be cherished at its best value.
Love and be loved !!!