Holiday in the countryside
"I do not know how others are, but I, when I think about my birth place, parental Humulesti house on chimney tower where her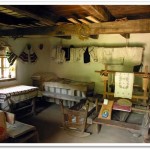 mother is bound to end Sfar with motorcycles, carp guts playing with them on the hearth prichiciul humuit, which kept me going when I started gently, which I hid in the oven when we play new boys, the peek-a-boo and other games and toys filled with childish humor and charm, and now if I leap heart with joy! "(Ion Creanga)
All we remember with joy and excitement of the long summer holidays spent at my grandparents, where the games were fun and good will at home.
Why can not we now, after the years to relive those moments?
In Romania there are still villages which retains old customs and traditions, that we who are in town I had the opportunity to see with our eyes or to know all the secrets.
We left to do than to choose the location and how we spend our holidays. We have chosen to learn the mystery of pottery, weaving as women before the loom, as potcoveste a horse, how to make cheese and the list goes on.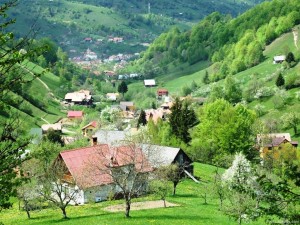 Before starting off I would recommend to book a room at one of the pensions of  Brasov, and you can consult the offers valid for the weekend chosen.
Point of interest
Moeciu village is situated in the center of the country at the southern tip of the county of Brasov,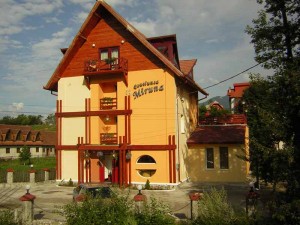 between the Bucegi Massif, in Rucar Pass. Part of the unit's geographic localities Bran. It is situated 30 km from Brasov county town, on Route 73 and includes six villages which merged in 1968: Moeciu Lower Moeciu Lower Key, road cart, Magura and Pestera.
Attractions:
Located just 10km from the famous Bran Castle, Moeciu lure tourists with its mountainous landscapes, with a light spread over gentle hills, over forests, meadows and over.
The enchanting landscape invites to hiking, strong fresh air at home, peace descends like the deep pine forests, the hills full of pens and "Hoda" (grazing during summer houses), and above all a sharp breath is to be found Bucegi.
For those who love outdoor movement can organize walking and hiking in the hills surrounding the Upper Moeciu, or even on routes in Bucegi, Padina and Cave Chalet Gutanu hunting, horse riding travel or leisure.
In winter there are ski slopes or slide and you can organize sleigh rides. You can also organize trips to Poiana Brasov, where there are ski trails designed to higher standards.
You can also arrange trout fishing games (May 15 to September 15), predator fish or hunting (wild boar, bears) in the season.
Activities
Tourists have the opportunity to participate in major fairs and festivals in the Bran:
– March – climbing the mountain sheep;
– June 24 – Summer Olympics Sirnea;
– June 29 – measuring milk, choosing the best breeder of animals;
– July 20 – Santilie;
– 25 to 26 July – Summer Fair Moeciu;
– October 25 – Fire of Sumedru;
– October – sheep'll cry;
A proof that nice Breaza develop agrotourism, Romania, Hotel Valley is gray.
Here you get the 3 star comfort and various treatments.
It is located 100 km away from Bucharest, 15 km from Sinaia, DN1.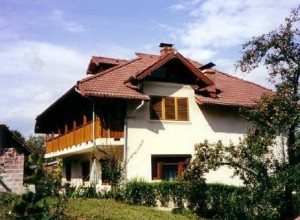 From Bucharest: National Road 1, immediately after entering Comarnic follow signs "Breaza" left over the bridge, then at approx. 500m, the second street on the right, "Valley of gray"
From Sinaia: DN1, before exiting the Comarnic follow signs "Breaza" right over the bridge, then at approx. 500m, the second street on the right, "Valley of gray"
Equipment:
5 double bedrooms with individual bathrooms, cable TV, central heating
Living room with fireplace 40 m², possibility to organize banquets, conferences, etc.. for about 35 people maximum
Kitchen
Internet – Access Point for wireless laptop connection
Cable TV
40 sqm + Terrace Grill
Floor Balcony
Garden of 5000 sqm at the forest edge
Parking in the courtyard (4 cars) + garage
Excellent conditions for the recovery / rest for children and seniors, the climate is mild, away from moisture and heat mountain plain
If these locations are not convinced you can choose others where you can fish or hike, or simply spend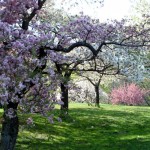 the quiet moments in nature in an orchard where ambient music will be provided by the chirping of birds.
And to be truly successful leave, you can rent a car with EuroCars or rent a minibus from  Brasov,  if you are with friends. from one of our agencies in the country.
I hope to relive the old days of vacation!